In offerta!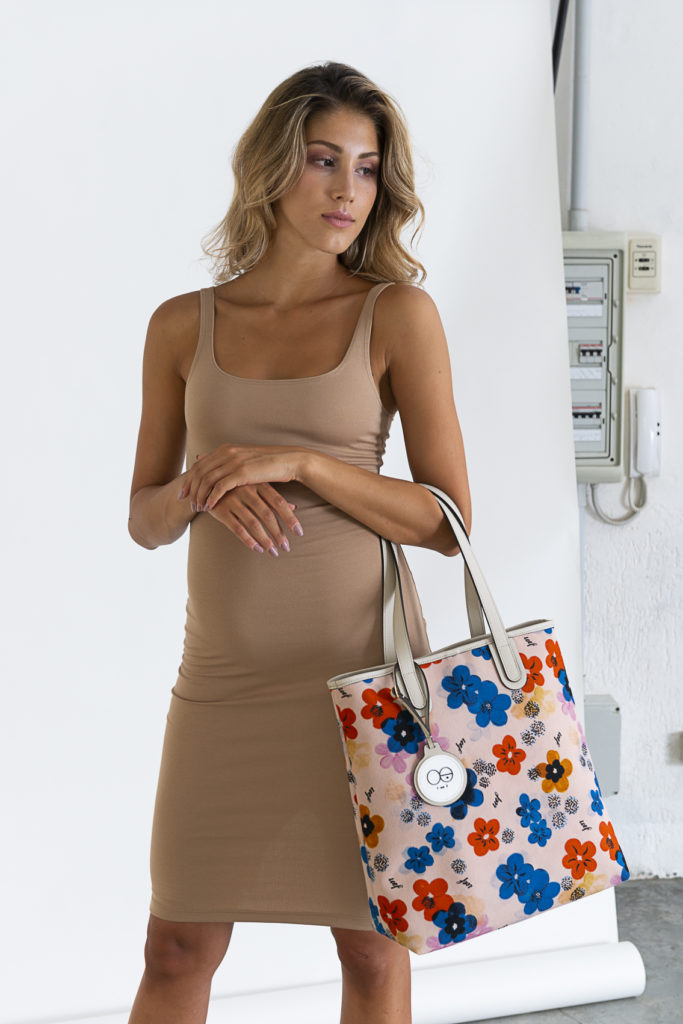 Judy canvas dipinto a Fiori
Borsa Tote in canvas e pelle palmellata cognac.
8 disponibili
Modello versatile e intramontabile, la nostra tote Judy è la quintessenza della borsa da giorno. Realizzata in canvas dipinto a mano con logo rimovibile e trasformabile in comodo portachiavi, questa borsa portatutto presenta un interno capiente ideato per riporre un laptop e tutto l'indispensabile per le giornate in città .Chiusura con moschettone centrale. tasca con zip interna.
Misure : 36 cm x 34 cm x 14cm
Luce manico:  24 cm
Versatile and timeless, our Judy tote is the quintessential day bag. Made of hand-painted canvas with a removable logo that can be transformed into a convenient keychain, this carry-all has a roomy interior designed to store a laptop and all the essentials for days in the city. Closure with central carabiner. internal zip pocket.
Measurements: 36cm x 34cm x 14cm
Handle drop: 24 cm